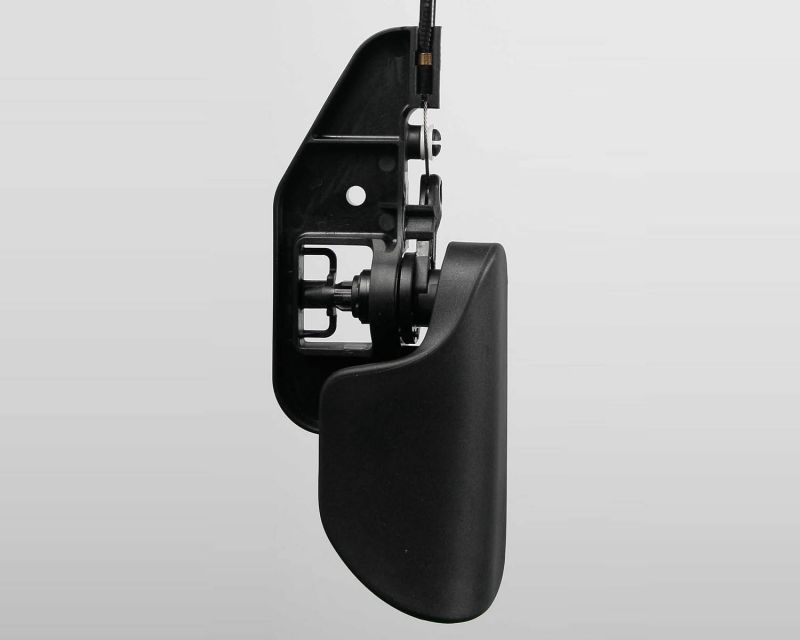 HANDLES OF PLASTIC MASSES FOR HOODS AND BOOT OPENINGS, LUGGAGE COMPARTMENTS, HAND BRAKE RELEASE AND OTHER SPLASHED PLASTIC PARTS
For the interior of personal car vehicles we produce small plastic handles of different shapes and colors. Because we use most-advanced computer techniques for modeling and strength calculations, they are characterized by reliability, ergonomic and modern design and are soft and adaptable in the hands.
For splashing plastic masses we use modern computer directed horizontal splashing machines DEMAG with blocking force from 60 to 200 tons, which enables manufacture of products that weigh from 2 to 250 g, and vertical-horizontal machines ARBURG with blocking force from 25 to 100 tons for splashing of plastic masses from 2 to 250g. The machines are equipped with most-advanced peripheral units (robots, driers, transporters, manipulators...) for independent and reliable functioning.